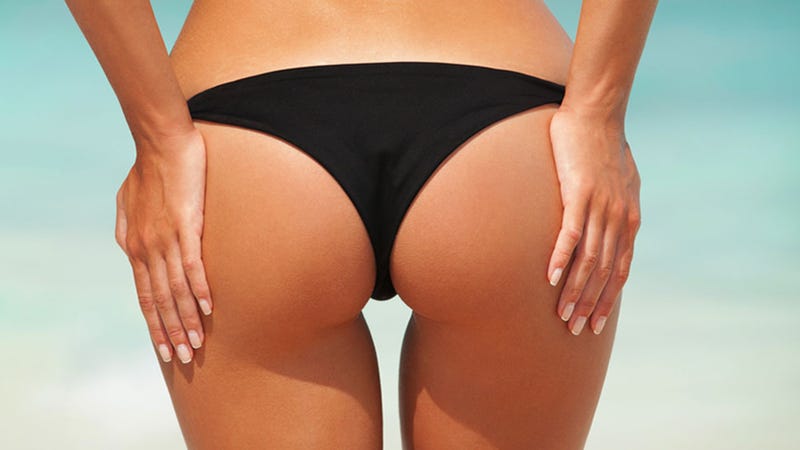 Lunge. Squat. Dead lift. Doing squats can get boring pretty quickly – but there are many other ways that you can sustain a tight tush. With these tips, you can stop cursing your lack of Queen Bey genes and sculpt your glutes in no time! 😉
Do it like a Victoria's Secret Angel
Personally, I enjoy this Victoria's Secret Angel Booty workout because it can be done from home instead of having to hit up the gym. It also helps that watching this video would make you want to eat healthy and exercise daily. Warning: Be prepared to feel the burn after this workout. But hey, you won't be complaining when the results show!
2. Dance to it
What's a better way to achieve #bootygoals than by grooving to Beyonce's music?
According to a personal trainer, there are four specific muscles that you have to concentrate on: inner and outer thighs, back of thighs and of course, your booty. You can also join gym or dance classes that specifically concentrates on shaping your rear. Hit up your local gym or dance class for lessons and classes.
3. Thermage for Body
Damn those dimples-90 percent of women have cellulite, regardless of their fitness level. You'll know it once you see it – the unflattering orange peel skin (or *gulp* cottage cheese, anyone?) at the back of your hips and thighs. Cellulite is like kryptonite to shorts and bikinis, an otherwise quiet and extremely common dermal affliction that creeps up your rear and crumbles your leg-baring summer plans to bits. And did we mention that those undesirable little dimples and dents are typically a nightmare to eradicate too?
Lovingly known as the 'thigh master', Thermage for Body employs powerful radiofrequency waves to heat up the skin and subcutaneous fat, thereby supercharging a bouncy collagen spring to firm up flabby skin and sideline the puckers. No injections or downtime are involved, and it's suitable for all skin types. Most see tighter, smoother skin after just 1 treatment, although more severe areas might need more coaxing to further shore up your body love. A maintenance session every 6 to 12 months is recommended.
4. Invest in Shape Wear
Many celebrities have admitted to using shape wear for red carpet events. This requires some serious dedication from the celebrity because at times, it includes them having to restrain going to the toilet. According an article by Refinery29, despite all the personal training and access to the latest solid-food-free cleanse, famous people sometimes do feel that need for extra support.
A booty support that I do enjoy using is the Farmacell Shape Minishorts. These are created in soft microfibre that has a micro-massaging and "push-up" effect. Every piece in the Shape line has a graduated-pressure bands incorporated in the lining for a butt-contouring and anti-cellulite effect. For people who has cellulite and water retention, this medical graduated compression garment will improve lymph and blood return and ensure optimal results post cellulite or mesotherapy.