Scrolling through my Instagram feed made me realise that the Kylie Jenner lip trend is here to stay. With the Sloane Inc Lip Fabulosity Serum, it sure makes it easier to achieve her full pout. This serum helps to 
Prevent premature signs of aging, 
while restoring moisture and 
smoothing the surface of the lips with natural ingredients! 
As we know, our lips are just as delicate as our eye area. Thus, we have to treat our lips with extra care! 
Here are some ways to achieve that pretty pout!  
1. Exfoliate, exfoliate, exfoliate! 
Exfoliating removes dead skin cells and reveals super soft lips that will make it much easier for your lipstick to glide on. For matte lovers, exfoliating would reduce the appearance of lip lines. The Sloane Inc Lip Fabulosity Scrub features finely granulated sweet sugar, fine almond shells, jojoba & olive oils, shea and cocoa butters, with vitamins A, C and E. Not only does it condition and nourish your lips but it's YUMMY as well? Sign me up! 
2. Play up your cupid's bow! 
Defining your cupid's bow would make your lips look extra kissable. This nifty trick helps to subtly bring attention towards your lips without it looking it unnatural. For beginners, check out this helpful tutorial on how to draw a perfect cupid's bow. 
3. Never overdraw your lips lines! 
Take it from Australian hottie, Lily Maymac who knows just how to rock her pout without looking overdone for an everyday look! Over lining brings too much attention towards your lips – and probably not in a good way. However, if you absolutely must, here's a tutorial on how you can rock that look! 
Of course, not all of us are born with full pouts. Keira Knightley shows us that thinner lips are equally as appealing!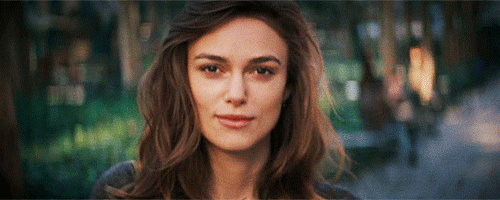 However, if you still want a little help, this Lip Plumper will do just the trick 😉